Bienvenido en Galicía pour l'Xtrem Pantín 2013 qui s'est déroulé du 10 au 11 août sur la spot de Pantín en Galice (Espagne). Cette deuxième édition est une compétition 100% ibérique, elle voit s'affronter exclusivement des espagnols, des basques et des portugais en kayaksurf et en waveski. Mais cette année, il y a du changement ! Trois de nos meilleurs frenchies on été invités : Clément Guilbert (Champion de France Senior 2012), Nathan Le Bars (Champion de France Junior 2012) et Maxime Gaborit (Champion du Monde Cadet 2011) afin de représenter le haut niveau français en waveski.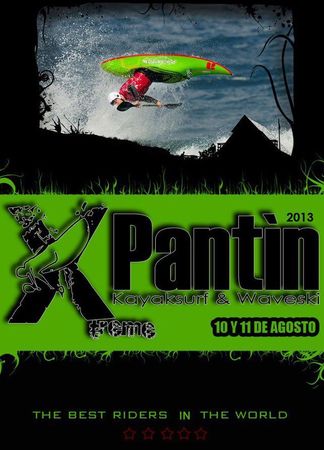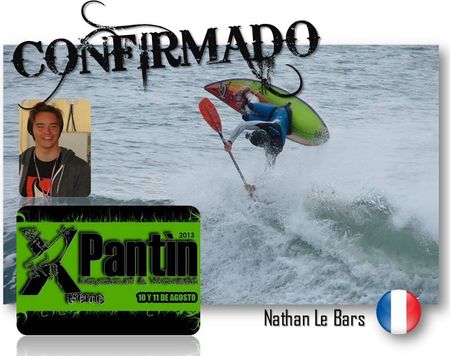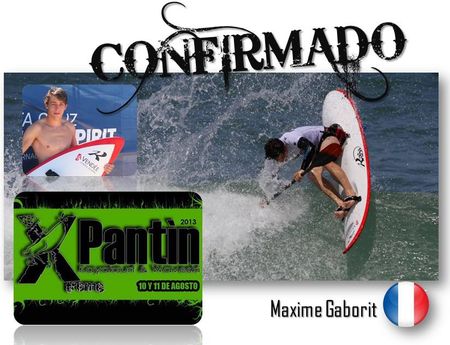 Les vagues et le soleil étaient au rendez-vous pour cette compétition chaleureuse et conviviale ainsi qu'une ambiance et une organisation au top, me rapporte Yves Gaborit.
Plusieurs prix spéciaux ont été remis en plus des catégories classiques, mais avant voyons les classements !
Waveski Open
1. Nathan Le Bars
2. Maxime Gaborit
3. Clément Guilbert
4. Edu Etxeberria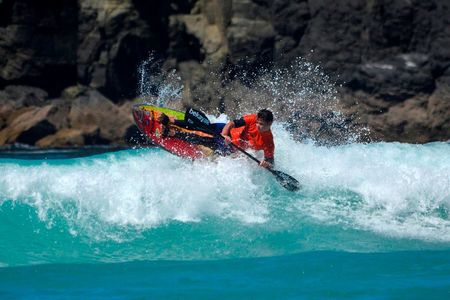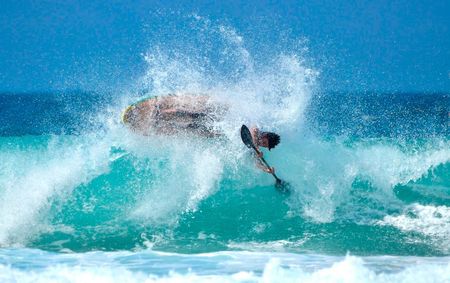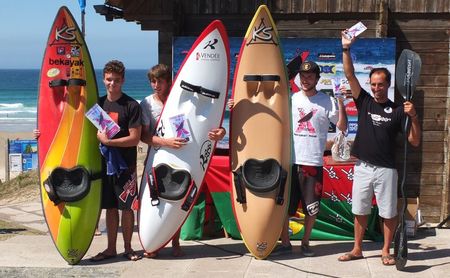 Waveski Juniors
1. Maxime Gaborit
2. Nathan Le Bars
3. Diogo Melo
4. Odei Etxeberria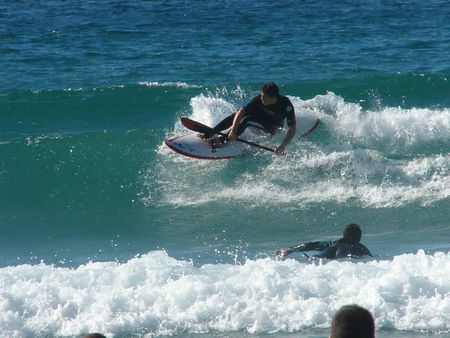 Prix de la meilleure vague par Kayaksurf.net
Nathan Le Bars (7.63)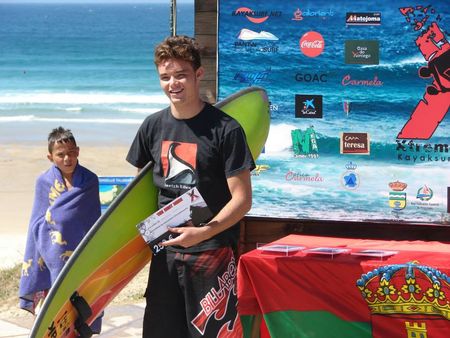 Prix de la meilleure vague en free surf
Clément Guilbert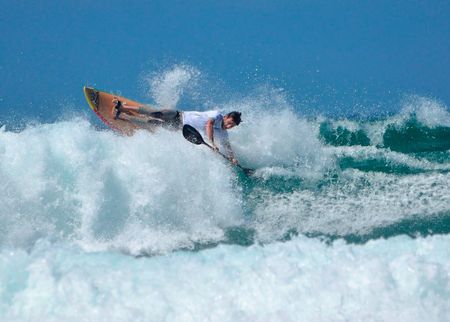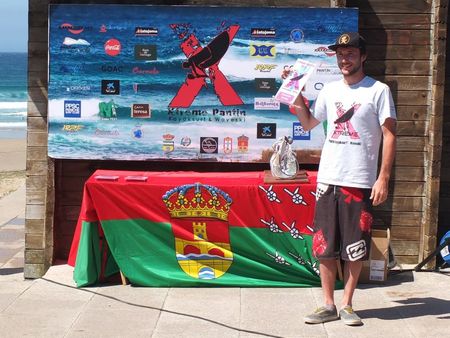 Notons que la team KS Waveski a largement dominé dans cette compétition, Vincent Thepaut peut être fière du shape de ses wave' et de ses riders !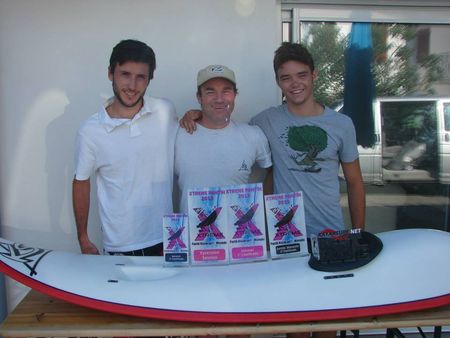 On se retrouve à la rentrée pour la reprise du championnat français !

Crédits photos : Olivier Le Bars, Kayaksurf.net & Xtreme Pantín

Ce(tte) œuvre est mise à disposition selon les termes de la Licence Creative Commons Attribution - Pas d'Utilisation Commerciale - Pas de Modification 3.0 France.
---
Bienvenido in Galicia for Xtrem Pantín 2013 which took place from August 9 to 19 on the Pantín spot in Galicia (Spain). This second edition is a 100% Iberian competion, with exclusively Spanish, Basque and Portuguese competitors in kayaksurf and waveski. But not this year ! Three of our best Frenchies have been invited : Clément Guilbert (2012 Senior French Champion), Nathan Le Bars (2012 Junior French Champion) and Maxime Gaborit (2011 Cadet World Champion) to represent the French elite in waveski.
The waves and the sun were there, the warm and friendly atmosphere and competition as well as an organization at the top, bring me Yves Gaborit.
Several special awards were given in addition to the traditional categories, but before seeing the rankings !
Note that the KS Waveski team has dominated in this competition, Vincent Thepaut can be proud of its wave' shape and his riders !
We meet in September to resume French championship !